Christmas at The Mermaid:
Why not escape to The Mermaid Inn, and Rye, for that very unique Christmas experience?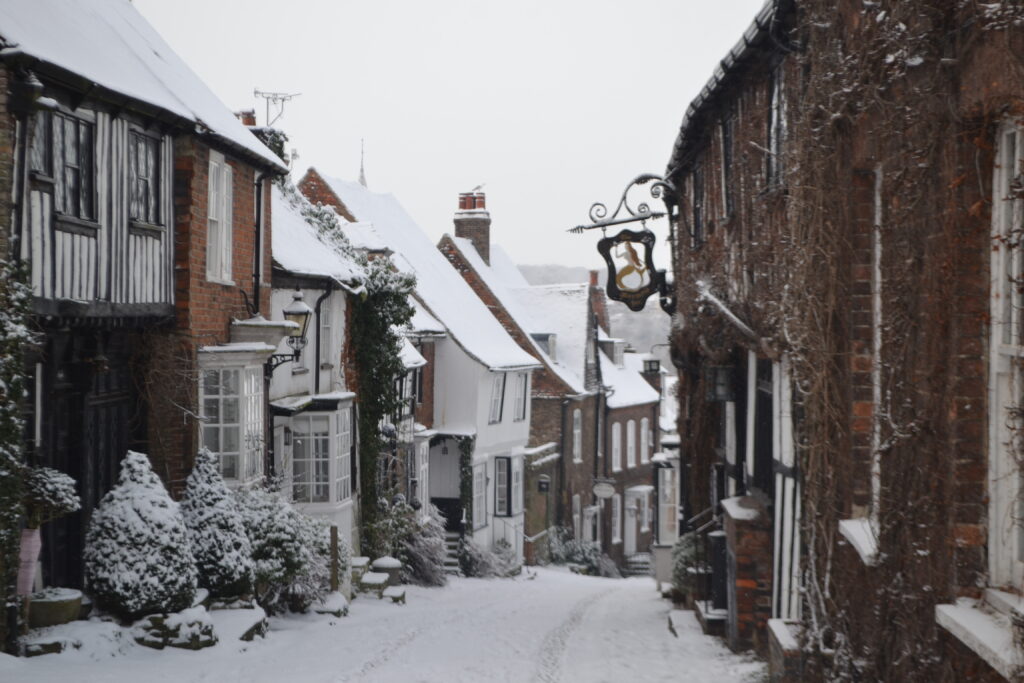 CHRISTMAS at The Mermaid 2021
Our fully inclusive Christmas Break is available from Christmas Eve until 28th December.
We are pleased to offer a;
 three nights (from £540 pp)  or a four night break (from £650 pp)
Your stay commences on Christmas Eve, with afternoon tea in the lounges
A four- course dinner in our famous Panelled Restaurant on Christmas Eve and includes full English breakfast, luncheon and dinner on each of the following days that you wish to stay.
Christmas Day luncheon is followed in the evening by a selection of local foods, served in The Tudor Room.
A 10% service charge is added for good service
Children 5 and under, are charged only for meals as taken.
Contact reception on 01797 223065 or email:

[email protected]