Upcoming Events
Christmas and New Year at The Mermaid
The Mermaid is now fully booked for Christmas. We do hold a waiting list in case of cancellations.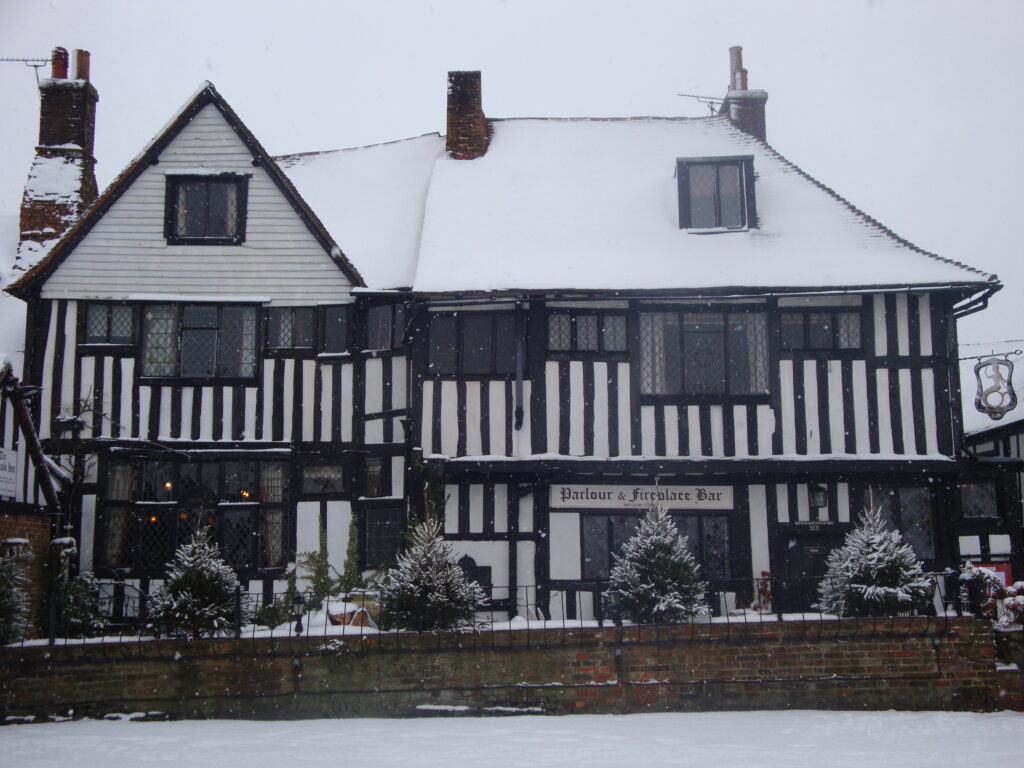 Celebrate The New Year at The Mermaid Inn, with Fine Dining, and dance into the New Year. Due to a cancellation we now have 2 rooms available for the New Year Celebrations.
The next Tours of The Mermaid Inn, are on Sunday 29th December, booking is recommended.
Comment from the September Tours:
" Dear Judith
I just wanted to thank you for taking the trouble to take my visitors and me round the Mermaid. They have now returned to USA, and were still saying the trip to Rye and the Mermaid was the highlight of their six week tour round England and Scotland. For me, it was the perfect day despite the weather."
We are now taking bookings for the last Sunday of each month, Tours at 4pm and 5pm. We only ask for a donation to our charity NDCS.org.uk
To reserve a place please contact reception on 01797 223065 or [email protected]
Jazz Supper at The Mermaid – Thursday 30th January
An evening with David Silk and Continental Drift, featuring multi-instrumentalist, Phil Brown. Enjoy good food, music and company.
Doors open 7pm
Music commences 730pm.
Advance booking recommended.
Tickets £25 including a two course meal. £10 Non – Diners.
Contact reception: [email protected] or 01797 223065
Press and Reviews
The Restaurant at The Mermaid:
Our Festive Menu is now available to enjoy with family & friends …….
Recent Reviews:
"Superb food in an historic setting. Loved my cauliflower with marmite ice cream. It worked. Good choice of gins in the bar and the wine list good and the young staff were attentive and amusing. "
"Steeped in history. A very atmospheric setting, whether it's a romantic occasion or just dinner out. Food was inventive, tasty and served with timely courtesy. The Bar was full of people at 6pm on a monday eve. That should tell you it is a good place to go! "
"We enjoyed a fabulous dinner at the hotel including scallops for starters and local Romney lamb for main course and delicious Bordeaux wine. Some other reviewers have commented that they find the portions small Certainly they are not 'pub portions' but that's not the point here – dishes are well-prepared and presented and taste exquisite and a 3 course meal is perfectly filling. And the service was excellent with mainly locally trained waiters/waitresses. "