The Mermaid is welcoming travellers again:
April 12th:
The outside area will be open everyday of the week forDining and Drinks . We are able to offer sheltered tables, heating and lighting.
Please note we are unable to offer our Bar Menu on Tuesday May 11th as our Kitchen Ventilation System will be undergoing its' Annual Service.
Table Service Only –
Coffee is available from 10.:30am
The Bar isopen from 11am.
The Bar Menu is available, from Noon until 9pm
We are offering a Roast Lunch on Sundays
May 17th:
We are all looking forward to opening the Hotel from Monday 17th May, and the thought of travelling and discovering new spaces. The Mermaid will be welcoming travellers from Monday 17th May, to enjoy the unique experience of staying in a 600 Year Old Inn, dining in a 2 AA Rosette Restaurant and relaxing in the Giants Fireplace Bar, The Tudor Bar, or spending time on the walled patio.
The area has so much to offer:
The Medieval Citadel of Rye
Camber Sands
Rye Harbour Nature Reserve
Romney Marsh
The High Weald
The Old Town of Hastings
The Vineyards of Gusbourne and Chapel Down
To give travellers full confidence to plan, The Mermaid is offering full refunds in the event of cancellations due to any more restrictions.
Reception is available to help you book. Contact us on 01797 223065 or via [email protected]"
The Mermaid remains closed due to the National Lockdown Restrictions.
During this period we are able to offer accommodation for the following as per Government Guidance:
"You are allowed to stay overnight away from your home if you:
are visiting your support bubble
are unable to return to your main residence
need accommodation while moving house
need accommodation to attend a funeral or related commemorative event
require accommodation for work purposes or to provide voluntary services
are a child requiring accommodation for school or care
are an elite athlete or their support staff or parent, if the athlete is under 18 and it is necessary to be outside of the home for training or competition"
Reception is open ….please be patient as we are very busy…..we will respond to all enquiries. [email protected] or 01797223065
THE TUDOR BAR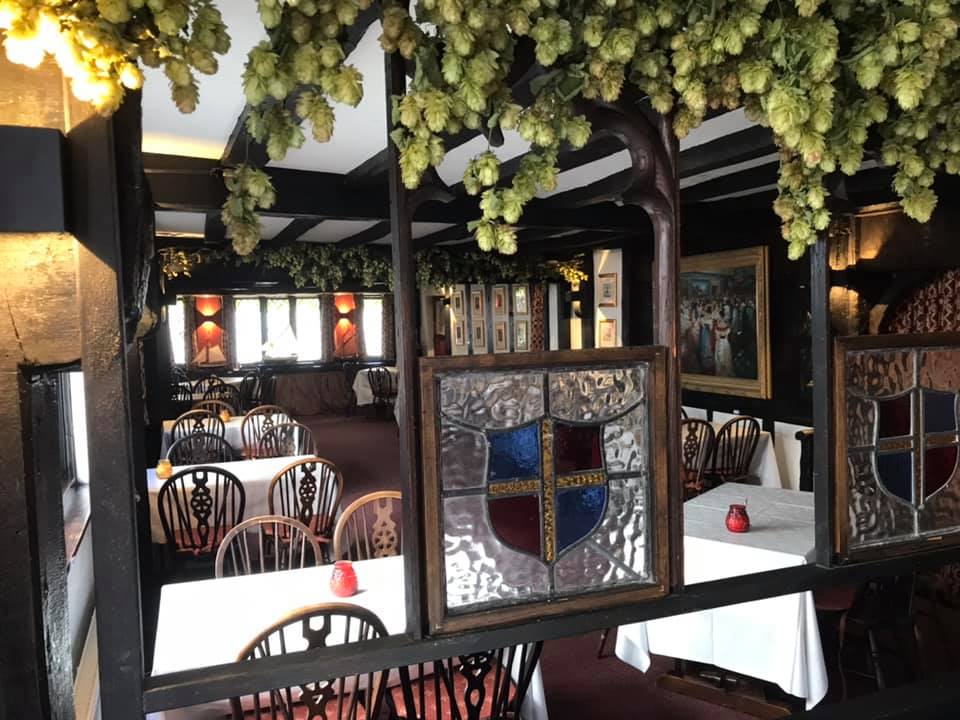 The Cellars date from 1156 and the building was rebuilt in 1420 after The Mermaid and the Town of Rye were burnt to the ground by French Raiders on June 22nd 1377.
Experience a drink in the Giant's Fireplace Bar and imagine how the Hawkhurst Gang, local smugglers in the 1730s and 1740s, caroused in the bar. Can you see the secret passageway entrance?
Dine in the Linen Fold Panelled Restaurant. Enjoy the ambience of the large restaurant, the cosiness of the Dr Syn dining room or the privacy of the Boardroom for your evening meal, lunch and breakfast.