THE MERMAID INN – REBUILT 1420
The Mermaid welcomes travellers:
The Mermaid welcomes travellers, to enjoy the unique experience of staying in a 600 Year Old Inn, dining in a 2 AA Rosette Restaurant and relaxing in the Giants Fireplace Bar, The Tudor Bar, or spending time on the walled patio.
The Cellars date from 1156 and the building was rebuilt in 1420 after The Mermaid and the Town of Rye were burnt to the ground by French Raiders on June 22nd 1377.
Experience a drink in the Giant's Fireplace Bar and imagine how the Hawkhurst Gang, local smugglers in the 1730s and 1740s, caroused in the bar. Can you see the secret passageway entrance?
Dine in the Linen Fold Panelled Restaurant. Enjoy the ambience of the large restaurant, the cosiness of the Dr Syn dining room or the privacy of the Boardroom for your evening meal, lunch and breakfast.
The Giants Fireplace Bar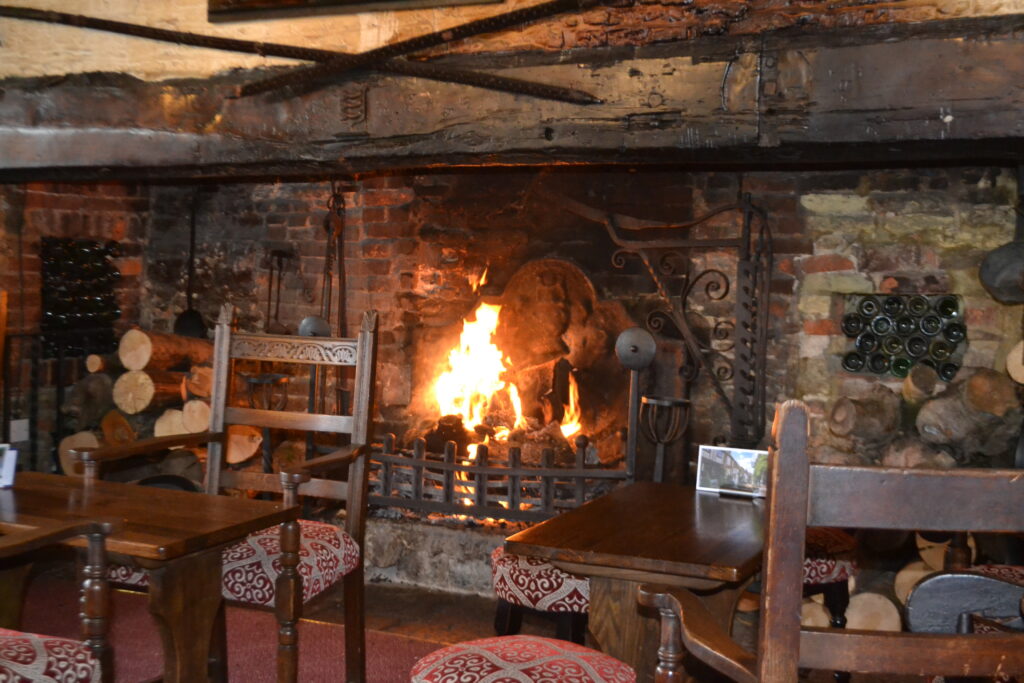 Restaurant at The Mermaid Inn: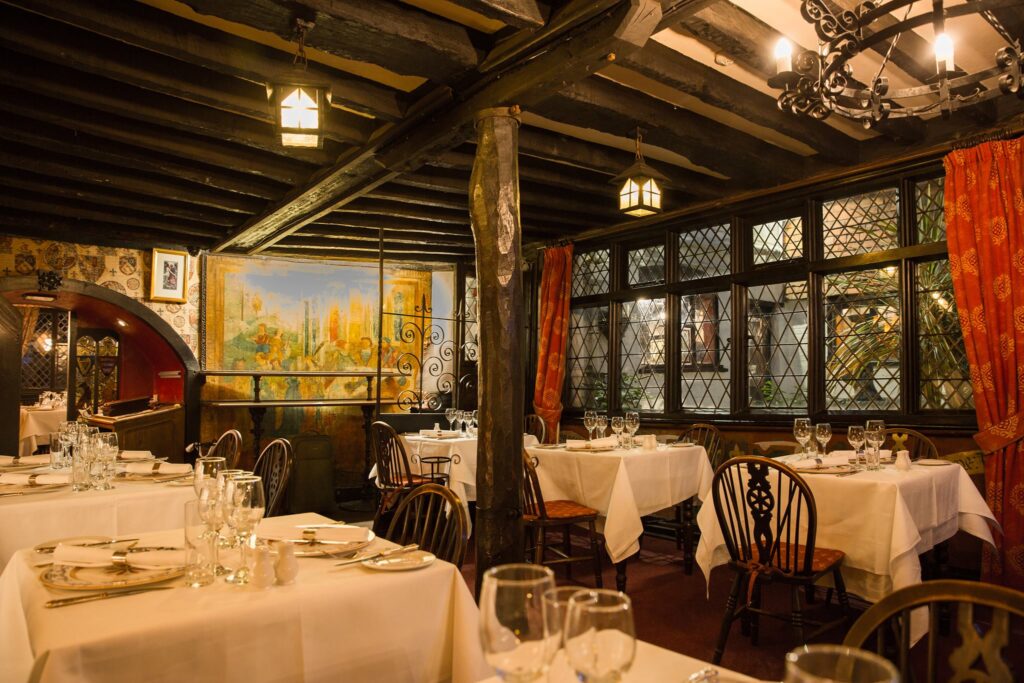 Electric Vehicle Charging.
After the rebuild in 1420……in 2022…..4 Electric Charging Points are available to Guests. They need to be pre-booked and guests need to download and register with their Pod Point App. Booking is through reception. 01797 223065 / [email protected]
Mermaid at Night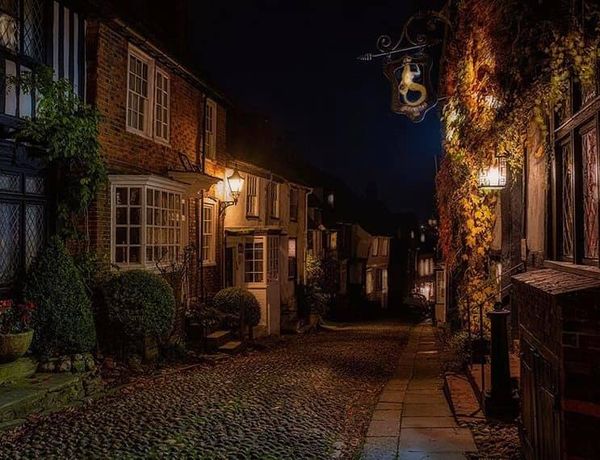 MERMAID TOURS:
On the last Sunday of each month, Owner Judith Blincow will be offering Guided Tours through the 600 year old Building, providing a walk through time. These will be commencing at 4pm and 5pm. The next set of Tours are on Sunday March 26th 2023.
Tours can be pre booked. Contact Reception through [email protected] or 01797223065. All we ask is for a donation to the Mermaid's Charity, The National Deaf Children's Society.
The Medieval Citadel of Rye.
To discover the Rye story visit the Rye Heritage Centre. Home to the Rye Town Model, and the starting point for guided Rye History Walks. .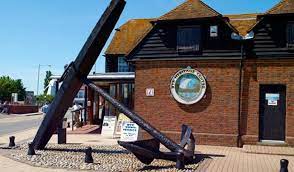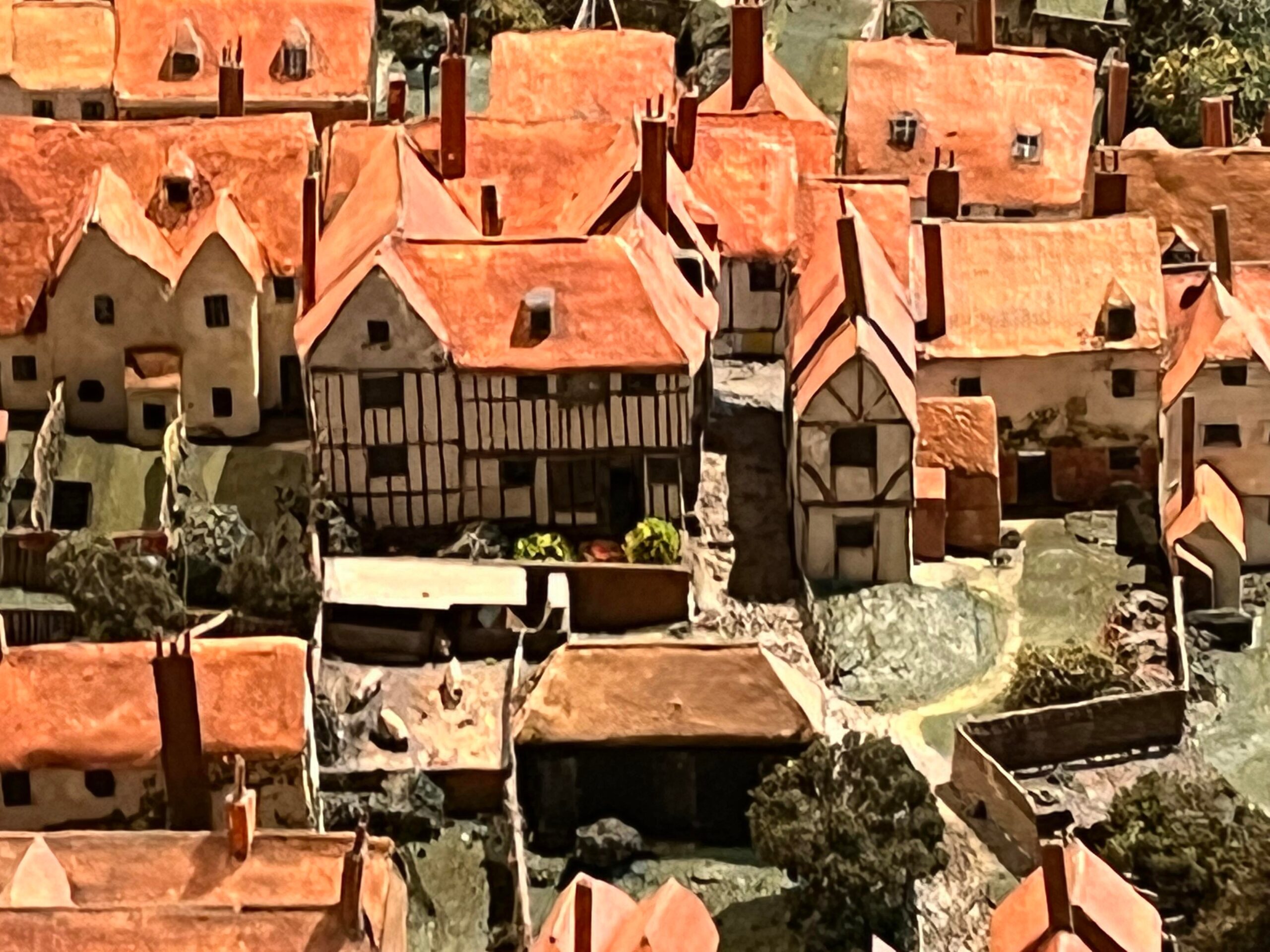 Rye Heritage Centre:
Our guests can now receive a discount code for £1 off model show ticket prices – Brochures with that code are available in Reception.
The Heritage Centre is closed at present as the Model's Shows are updated and refurbished by volunteers.
Re-opening of the Heritage Centre is April 6th..
Group bookings for 10 or more will be considered out of hours by arrangement
Camber Sands
Rye Harbour Nature Reserve
Romney Marsh
The High Weald
The Old Town of Hastings
The Vineyards of Gusbourne and Chapel Down
To give travellers full confidence to plan, The Mermaid is offering full refunds in the event of cancellations due to any more restrictions.
Reception is available to help you book. Contact us on 01797 223065 or via [email protected]"
THE TUDOR ROOM:
Our Function Room for those special Days and Events.