The ambiance of the restaurant with good service will ensure a memorable evening.
The Linen Panelled Restaurant has been awarded 2 AA Rosettes for the quality of its' food and service for five years in a row.
The wine list offers 67 wines from across the world catering for all tastes.
Luncheon is served from 12.00 pm until 2.30 pm.
Dinner is served from 7.00 pm (6.30 pm Saturdays) until 9.30 pm.
We offer a two or three Course Menu, House Specialities, and full Vegetarian and Vegan Menus.

Reservations are required to ensure we can ensure the health and well being of guests and staff.   We request an email reservation or a telephone confirmation leaving  a credit card number to hold on file.

Email:  [email protected]

Phone: 01797 223065


Good Morning
Welcome to your Breakfast Table
Served at your table
Cereal
Alpen, Crunchy Nut Cornflakes, Fruit & Fibre,
Frosties, Special K, Weetabix
 Toast
Brown & White Bread
Fruit Juice
Orange, Cranberry & Apple Juice
Full English Breakfast
Local Free Range Eggs to order with
Grilled Bacon, Tomato, Sausage, Mushrooms, Fried Bread
and Black Pudding – Vegetarian Sausages available
Scottish Smoked Salmon
Fresh Scrambled Eggs and Cream
Continental Breakfast
Mini Croissants & Danish Pastry
Cold Meats, Cheeses,  and Fresh Fruit
Tea & Coffee 
Freshly Brewed  Coffee
Selection of Speciality Teas


Orders will be taken at your table
South Coast Cod in Beer Batter (A) £12.95
Chips, Minted Mushy Peas & Tartare Sauce
Marinated Chicken Breast Burger  £13.95
Pretzel Bun, Chorizo Jam, Ranch, Gem Lettuce, Hand Cut Chips
Mermaid Prawn Cocktail  £10.95
Avocado and Cucumber
Pulled Smoked Jackfruit  (V/Vg)  £11.95
or
Smoked Pulled Pork  £12.95
Served in a Beetroot Bun, Barbeque Coleslaw
 Gem Lettuce, Tomato & Jalapeno Jam
Mermaid Ploughman's  £10.95
Cheddar Scones, Scotch Egg, Ham Terrine, Pickles, Salami & Cheddar Cheese
(Can be vegetarian on request)
Sandwiches
Served on Ciabatta
Fish Finger Sandwich  £8.50
Gem Lettuce & Tartare Sauce (D)
Steak Sandwich £8.95
Cheddar, Pickled Red Onion & Chipotle Mayonnaise
 Smoked Applewood Cheese £8.00
served with Pickle  (V)
Falafel Flat Bread £8.00
Grilled Vegetables and Hummus (V/Vg)
Sides  £3.95 
BBQ Coleslaw (V)
Cajun Chips (V/Vg)
Summer Salad (V/Vg)
Desserts
Elderflower and Lemon Tart  £7.00
Strawberry Sorbet and Crème Fraiche
Raspberry Panacotta  £7.00
Honeycomb and Dark Chocolate
Ice Creams & Sorbets  £7.00
A Selection of Local Cheese (V) £7.50
Home-made Chutney & Biscuits
Smaller Portions of Selected Items from the Main Menu
are Available for Children
£5.95
'Traditional Sunday Roast Luncheon'    
£15.95
Coffee per cup     £2.50 
Gluten Free (G)  Dairy Free (D)  Vegetarian (V)  Vegan (Vg) Contains Alcohol (A)
(Gluten Free Bread available upon request)  


Dinner
Three Courses £39.50
       Two Courses – £29.50
Entrees
Brown Shrimp, Prawn and Crayfish Cocktail
Smashed Avocado, Cucumber and Thousand Island Dressing
Smoked Pork, Leek and Truffle Terrine
Home-made Sourdough Toast and Pickled Vegetable Salad
Summer Vegetable Salad
Puffed Rice, Wild Garlic, Quail Egg and Goat's Cheese
Banana Blossom Fritter
Crushed Pea and Coconut, Mint and Fennel
Main Courses
Local Wild Sea Bass
Broccoli Risotto, Orange, Cashew and Beurre Blanc
Fillet of Beef
Bone Marrow and Beetroot Puree, Potato Fondant, Fine Beans
Red Wine Jus
Lemon and Thyme Marinated Chicken
New Potatoes, Bacon, Rocket and Apple
Summer Squash and Lentil Pithivier
Pickled Vegetable Salad and Wild Mushrooms
Sesame Glazed Crispy Tofu
Rice Cracker, Edamame Carrots, Sugar Snap Peas and Spring Onion
Side Dishes £3.00
Hand Cut Fries
Side Salad
Seasonal Vegetables
 Dessert Menu
Elderflower and Lemon Tart 
Strawberry Sorbet and Crème Fraiche
Raspberry Panacotta 
Honeycomb and Dark Chocolate
Ice Creams & Sorbets
A Selection of Local Cheese 
Home-made Chutney & Biscuits
Filter Coffee, Espresso, Cappuccino, Café Latte
Tea or Infusions with Petit Fours
£4.00
V.A.T. included at 20%.  A discretionary 10% added for good service.
Private Dining
We can offer a range of menus to suit the occasion.
We can provide a personalised service to help you plan the food and wine to ensure we can create a memorable occasion
We can offer The Board Room to host 14 Diners or Dr Syns Room for 16 Diners.
Private Dining
We can offer a range of menus to suit the occasion.
We can provide a personalised service to help you plan the food and wine to ensure we can create a memorable occasion
We can offer The Board Room to host 14 Diners or Dr Syns Room for 16 Diners.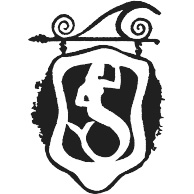 The Mermaid Inn Mermaid Street, Rye,
Wine List March 2020
Vintages may be subject to change V.A.T. included at current rate.
Vintage 75cl Bottle
Bordeaux

1. Sauvignon Blanc, Bordeaux, Dulong, 2017 £23.50
France
This Bordeaux Sauvignon has a medium nose of citrus fruit which carries through to the palate with rounded gooseberry tones and a long clean finish.
2. Merlot Cabernet, Bordeaux Rouge, Dulong, 2017 £21.00  175ml £5.25  £250ml £7.50
France
Brilliant deep ruby with complex black fruits on the nose evolve in to a medium bodied palate with a nice fleshy attack of bramble fruit.
3. Chateau Argadens, AC Bordeaux Supérieur, 2016 £28.50
France
A beautiful garnet hue and a rich, opulent nose lead in to a palate of concentrated black- berried fruit with subtle undertones of oak.
4. Chateau Robin, St. Emilion, 2014 £29.00
France
Garnet colour and a multi- layered nose of rich fruit and spice lead in to an elegant palate showing bramble fruit with undertones of vanilla.
5. Chateau Lalande de Pomerol, 2015 £65.00
France
Garnet- red with aromas of sour cherry and spice give way to a velvety textured palate exuding beautifully ripe red berry and sous bois flavour.
6. Chateau Angludet, Margaux, 2011 £72.50
France
Blackberries and freshly ground spice evolve in to a beautifully restrained chewy palate of bramble fruit with a creamy elegance from this sensational vintage.
Beaujolais
7. Beaujolais Villages, Victor Bernard, 2017£23.00
France
Brilliant bright ruby colour with a supple and round fine aromatic persistence and delicate flavours of raspberries and strawberries
8. Fleurie, Curvee Saint Lawrence, 2016 £31.50
France
Regarded as the most feminine of the crus, this concentrated and fleshy wine wraps itself around the mouth with harmonious floral and fruity flavours.
Rhone Valley 
9. Cotes du Rhone Victor Berard, 2017 £23.75
France
Warm spicy wine that has a soft peppery taste coming from the Grenache and Syrah varietals.
10. Crozes Hermitage, 2016 £35.30
France
Big and bold, pronounced nose of spices and dark fruit carrying on to the palate, a firm mouth feel with a long rich finish.
11. Chateauneuf du Pape, Chateau Beauchene, 2014  £48.25
France
A flagship wine with a firm structure and full, rich flavours and harmonious tannins. 65% Grenache, 25% Syrah and 10% Mourvedre.
White Burgundy
12. Macon Villages, Le Aurore Chardonnay £27.50
France
A pale colour disguises a nose of exotic fruit evolving in to flavours of papaya and pineapple on the perfectly balanced intensely flavoured palate.
13. Petit Chablis, J Moreau, 20178£36.50
France
A pale gold with silver highlights and a highly expressive nose of mandarin and grapefruit lead in to a balanced palate of the same with great finesse and length.
14. Chablis Premier Cru, Les Vaucopins, J Moreau, 2016 £51.95
France
Grown by the river Serein, very pale in colour, a complex nose of grapefruit zest and brioche with a pleasant citrus freshness and beautiful smoked mineral character.
15. Meursault- Blagny Premier Cru, Louis Latour £62.75
France
A distinct and fresh nose of lemon and acacia honey lead in to a palate with plenty of finesse, ripe citrus fruit and unctuous exotic fruit balanced by a hint of toasty oak.
Red Burgundy
16. Cotes de Beaune Villages, Loius Latour £35.50
France
A fine ruby red colour with aromas of forest floor fruit evolve in to an ethereal intensity of blackcurrant notes and cherry fruit.
17. Patriarche Pere et Fils Nuits Saint Georges £51.00
France
Concentrated nose with red ripe fruit aromas and rich woody tones.
Well-structured, expressive, fine and elegant with a long finish.
Loire & Pays D'Oc
18. Sauvignon Blanc, Louis Eschenauer, 2018 £21.00
France 175ml £5.25  250ml £7.50
Pale yellow with green highlights and a clean expressive nose of tropical fruit,
crisp and refreshing.
19. Muscadet Sevre et Maine, Saget £21.00
France 175ml £5.25  250ml £7.50
Clean and refreshing with a whirlwind of freshness, complexity and finesse
and balanced flavours of ripe melon and crisp citrus fruit.
20. Muscadet Sevre et Maine sur lie, Les Charmes, 2017 £27.00
France
With extended ageing helping to develop flavour intensity, this crisp and refreshing white exudes cleansing minerality married to a citrus fruit flavour.
21. Sancerre, Boisjoli, 2017 £35.50
France
A pale yellow with green hues and aromas of white flowers and citrus fruit develop in to a lively palate of crisp citrus fruit and flinty wet stone.
22. Pouilly Fume, Guy Saget, 2017 £40.00
France
Delicious aromas of freshly cut grass and blackcurrant leaf.  A dry, crisp and refreshing palate of citrus and green apple flavour.
Alsace
23. Riesling, Michel Leon £25.00
France
A bright colour with aromas of orange and mandarin evolve in to a fresh and
well-bodied palate of lychee fruit with undertones of minerality.
Spain
24. Rioja Vega Tinto £21.00
Spain 175ml £5.25  250ml £7.50
Pure Tempranillo and Garnacha with a deep red colour and a nose of red
berried fruit. Well structured, round and smooth in the mouth.
25. Marques del Atrio Crianza Rioja £25.00
Spain
Dark red colour with violet tinges. High aromatic intensity, hints of red and black fruit blended with the oaky and vanilla notes coming from the barrel ageing.
26. Valle de Oron Rueda Verdejo £28.50
Spain
Bright lemon in colour with vibrant aromas of white flowers, citrus, mineral and herbs. Clean and fresh on the palate, with a well-balanced fruitiness and lovely persistence.
Italy
27. Pinot Grigio, Altana di Vico £21.00
Italy 175ml £5.25  250ml £7.50
A light straw colour, delicate and light with lingering aromas of ripe lemon
and lime with a dry, balanced and soft body of crisp citrus fruit.
28. Pinot Grigio, Rosato, Altana di Vico £21.00
Italy 175ml £5.25  250ml £7.50
A light rosé colour with an elegant nose of acacia flowers lead on to a soft
and well-balanced palate; crisp, fruity and very refreshing.
29. Ripasso Della Valpolicella, Villalta, 2015 £29.95
Italy
Deep, opaque wine with concentrated and intense, rich, fruit flavours made from the appisimento process of sun drying the grapes on lattices.
Australia
30. Growers Gate Chardonnay £21.00
Australia 175ml £5.25  250ml £7.50
This wine has attractive stone-fruit and citrus aromas. Minimal use of French
Oak allows the fresh, ripe fruit flavours to be the wine's outstanding feature.
31. Growers Gate Shiraz £21.00
Australia 175ml £5.25  250ml £7.50
Deep red in colour with a purple hue, this Shiraz combines vibrant blackberry
and liquorice aromas with ripe berry flavours and soft tannins, producing a wine with richness and complexity.
32. The landings, Shiraz Cabernet, 2018 £29.50
Australia
Produced by the award winning winemaking team from the Westend Estate, this blend of Cabernet and Merlot is perfect for every day drinking with accessible dark fruit and good intensity.
England
33. Bacchus, Chapel Down, 2017 £25.00
United Kingdom
Classic South East England Bacchus. Grapefruit, gooseberry, passionfruit and floral notes on the nose with tropical fruits, nettles and crunchy acid on the palate.
Chile
34. Via Alta Cabernet Sauvignon £21.00
Chile
A deep-coloured, rich blackcurrant flavoured Cabernet Sauvignon. This wine has a long finish with a hint of mint.
35. Central Monte Merlot £22.50
Chile  175ml £5.35  250ml  £7.50
A beautiful bouquet of black cherries and red summer fruits. Soft tannins on the palate make for a very smooth and balanced wine.
36. Via Alta Sauvignon Blanc £22.50
Chile
Fresh and zesty with wonderful aromatic aromas, hints of citrus and floral notes.
Argentina
37. La Grupa Malbec £21.00
Argentina 175ml £5.25  250ml £7.50
An up – front ripe red fruit nose with sweet spice hints, that lead into a
voluminous structure of cherries and plum, followed by a warming pleasant finish.
California
38. Charlie Zin – White Zinfandel £21.00
USA 175ml £5.25  250ml £7.50
Fruity and fresh with a very pleasant mouth feel. A gorgeous rosé laden
by red fruit and hints of delicate spices. Rich in flavour with an elegant and harmonious aftertaste.
New Zealand
39. Waddling Duck Sauvignon Blanc £25.90
New Zealand
Youthful and very approachable with a nose of intense, fresh gooseberry fruit.
The palate is dry and full of white peach and passion fruit flavour.
South Africa
40. Inkosi Chenin Blanc £21.00
South Africa 175ml £5.25  250ml £7.50
The ever-so-slightly off dry character of this wine provides a delightful
fruitiness. Bursting with citrus and pineapple aromas, well balanced and refreshing clean finish.
41. Sauvignon Blanc, Vergelegen, 2016 £26.75
South Africa
A pale, bright, green- tinged yellow with vibrant aromas of lime blossom and gooseberry lead in to an elegant palate of ripe guava and passion fruit.
Dessert Wine
42. Muscat de Beaumes de Venise £23.75
France
Established appellation famous for its classic dessert wine. Beautifully textured wine with a lovely rich mouth feel, honey, apricots and confectious notes.
43. Orange Muscat & Flora, Brown Brothers, 2015 £29.50
Australia
A vibrant yellow with lifted aromas of lemon, honey and musk develop in to a fresh and tangy palate, luscious but refreshing.
Half Bottles
44. Pinot Noir Bourgogne, Loius Latour, 2017 £15.50
France
A bright ruby colour with revealing aromas of cassis and raspberries evolving in to a fresh and fruity palate of rounded cherry.
45. Chateau Argadens, AC Bordeaux Supérieur, 2012 £13.00
France
A beautiful gamet hue and a rich, opulent nose lead in to a palate of concentrated black-berried fruit with subtle undertones of oak.
46. Chablis, Jean Marc Brocard, 2017 £16.50
France
Lemons and limes with white peach and yellow fruit lead in to a round and greedy palate with a sublime and cleansing minerality.
47. Sancerre, Guy Saget, 2016 £22.00
France
Bright appearance and well-balanced flavours of white flowers, peach
and acacia with an underlying streak of cleansing minerality from
well-established vineyards.
Half Bottle Champagnes
48. Jules Feraud, Cuvee De Reserve £28.50
France
An excellent NV Champagne, well-structured and fresh with rich apricot and honey flavour, weighty, generous and complex with toasted aromas.
49. Moet & Chandon Brut N.V. £29.50
France
Vibrant Meunier, Chardonnay blend from the Vallée de la Marne with floral notes and ripe, zesty summer fruit nuances, delicious as an aperitif.
Champagne & Sparkling Bottle
50. Prosecco & Sparkling Rose, Botter 200ml £6.50
Italy
A pale straw yellow with biscuity nuances on the nose give way to a harmonious palate of mature apple and honeydew melon, very refreshing.
51. Prosecco, Casa Vinicola Botter £28.50
Italy
52. Rosato, Vino Spumante, Botter £28.50
Italy
A light rosé colour with crisp raspberry aromas lead in to a dry, soft and balanced palate of berry fruit, round and full bodied.
53. Charles Vercy, Cuvee De Reserve £38.75
France
An excellent NV Champagne, well- structured and fresh with rich apricot and honey flavour, weighty, generous and complex with toasted aromas
54. Woodchurch, Classic Cuvee £32.00
United Kingdom
Elegant aromas of red apple, lemongrass and freshly baked bread lead in to
a crisp and fresh palate with flavours of strawberry, citrus fruit and quince.
49. Moët & Chandon, Imperial, ½ Bottle £29.50
France
55. Moët & Chandon, Imperial £58.50
France
Vibrant aromas of green apple and mineral nuances with a delicious sumptuousness of white- fleshed fruit on the alluring palate with a refined mousse.
56. Moët & Chandon, Imperial, Magnum £118.5057.
57. Veuve Clicquot, Brut £68.50
France
Recognised as Veuve`s flagship wine and exhibiting ripe citrus fruit and sharp blackberry, finesse and style, this rich classic Champagne is truly fabulous.
58. Laurent Perrier, Rose £78.50
France
The standard bearer of Rose Champagne. Saignee method gives this wine delicate notes of summer fruit and gentle bready character at the back of
the palate.
59. Dom Perignon, Brut, 2009 £205.00
France
Richness on the nose is backed up by a fleshy palate of pear and soft yellow and red fruits, classy freshness with layered richness and a refined length.
60. Louis Roederer, Cristal, 2004 £265.00
France
A yellow gold with subtle aromas of candied apricot and honeysuckle lead in to an energised palate with a chalky, cherry freshness, exceptionally focused and full of energy.