The Tudor Bar offers dining for up to 50 people in a socially distanced environment. The Bar offers a selection of Local Ales, Lagers, an extensive Wine List and over 60 Gins. We offer a range of coffees and teas as well.
We offer a range of locally produced sparkling English wines from:
Gusbournes
Chapel Down
Bolney
All to be provided through table service only.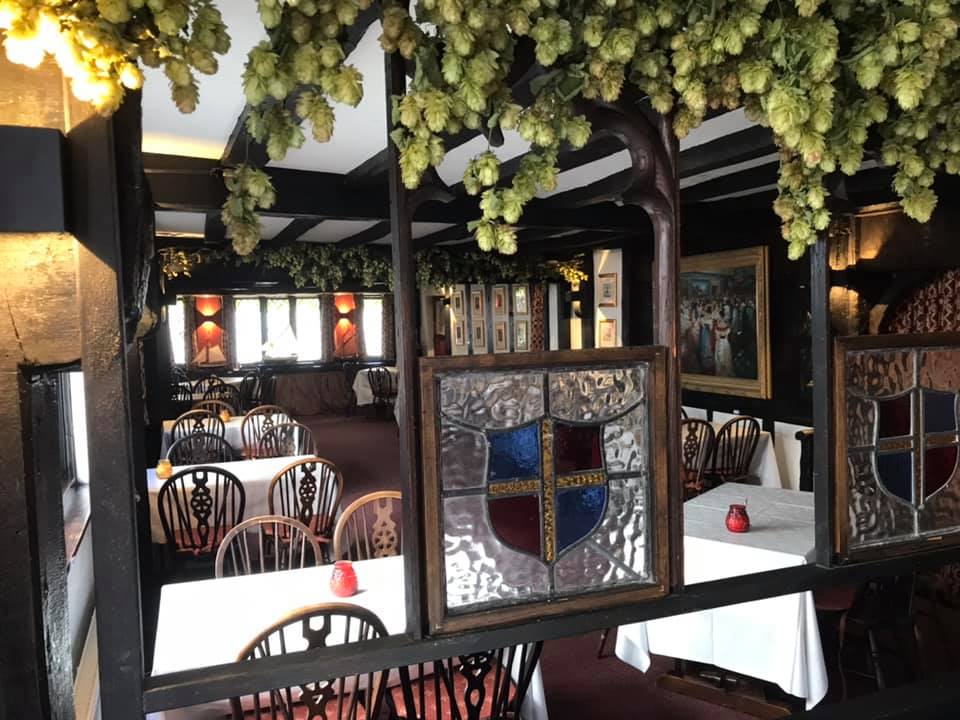 The Bar Menu is available everyday:
12pm – 2.30pm
6.00pm – 9pm
"Specials Bar Menu" available from 12.00pm – 9.00pm