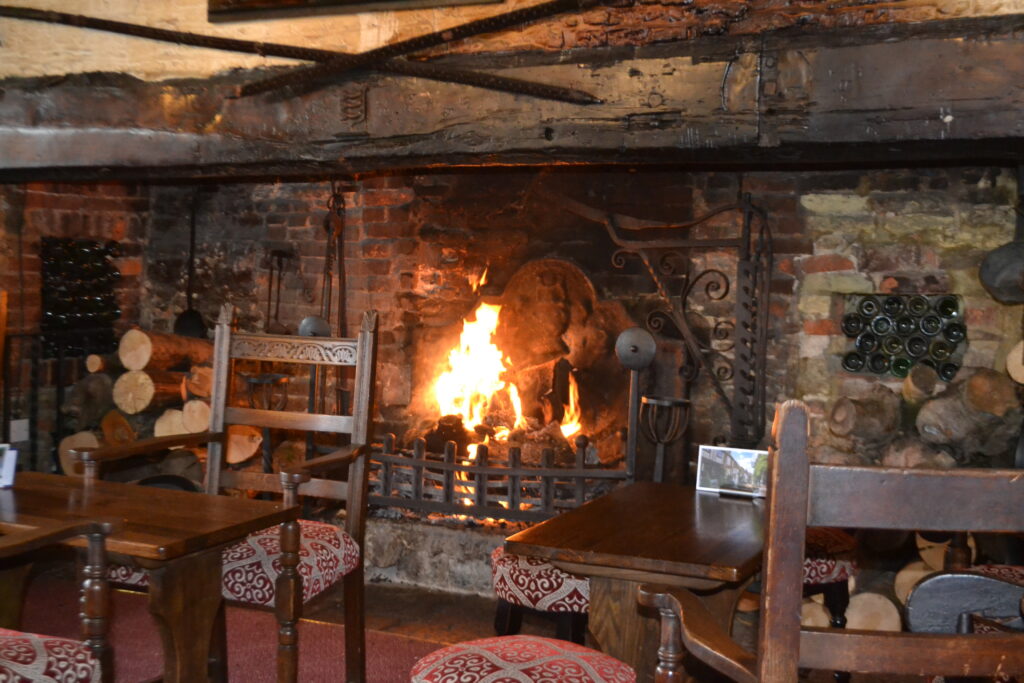 Experience a drink in the Giant's Fireplace Bar and imagine how the Hawkhurst Gang, local smugglers in the 1730s and 1740s, caroused in the bar. Can you see the secret passageway entrance?
On offer are;
a selection of Real Ales, Lager and Cider
Wine List
Large range of Whiskies
There is a bar menu with locally sourced seafood and a variety of choice.
Bar Menu Available:
Monday to Thursday: Noon to 2.30pm and 6.00pm to 9.30pm.
Friday – Saturday – Sunday: Noon to 6.30pm
There are 3 outside patio areas to enjoy the Mermaid Inn and relax at the heart of the Rye Citadel.