The Mermaid
Gin Menu
A selection of 50 Gins, infusing a range of flavours.
Anno
Locally grown ingredients, for an exceptional flavour. The spirit of alchemy conjured from a copper still. A fusion of botanicals & spirit created in Kent.
Anno Cranberry
Bring the sights, scents and celebrations of the festive Christmas season indoors with this limited edition Spiced Cranberry Gin. Seasonally spiced with sweet orange, cassia and cloves – it truly is Christmas in a bottle.
Arber
A convergence of nine herbs and fruits, distilled together in the same pot. The Savoury, earthy notes of juniper, coriander, and angelica are complemented by the warm, spicy undertones of cassia, and the sweet, acidic flavours of lemon, lime, orange and grapefruit combine with an interesting twist of liquorice.
Aviation
American Gin, batch distilled from an adventurous blend of spices from around the world.
Beefeater Crown
There is a huge intensity of flavour in Crown Jewel Gin with both the nose and taste being well rounded and heavy. It's a bold gin and delivers a delicious journey that harnesses the full spectrum of essences in the ten botanicals. As for the additional botanical – there's both a slight aroma and clear taste of the grapefruit, which comes through and gives a lovely freshness but without taking it too far from classic gin territory.
Blackdown Gin
Blackdown Sussex Dry Gin is produced amongst the beautiful surroundings of the Blackdown Hill, West Sussex. Distilled 7 times and charcoal filtered to ensure smoothness and refinement then the final botanica,; Silver Sap, is added to create a unique style of Sussex Gin.
Bombay Sapphire
The tantalising, smooth and complex taste that you experience when you sip Bombay Sapphire Gin is described as fresh citrus and juniper flavours combined with an elegant light spicy finish.
Brecon Botanicals
Distilled from pure grain, combined with botanicals from the four corners of the world. Blended with water from the Beacons to create a clear spirit that is crisp, clean and exceptionally smooth.
Brighton Gin
Brighton's first (legal) distiller produced this award-winning Gin in small batches using 100% organic wheat grain spirit and botanicals including juniper, the peel of fresh oranges & limes, locally grown coriander seed and milk thistle, indigenous to the South Downs and well-known for its liver-cleansing properties.
Brockmans
A unique blend of botanicals with subtle notes of berry give an intensely smooth taste to this beautifully made Gin.
Bulldog
A brazen breed, perfectly balanced with natural poppy, dragon eye and hints of crisp citrus. Bulldog guards the time-honoured tradition of distilling, meeting all opposition with brilliant character and a palatable disposition.
Caorunn (ka-roon)
A unique infusion of five Celtic and six traditional gin botanicals, pure grain spirit and Scottish water for a crisp, aromatic taste adventure with a long dry finish.
Copper House Dry Gin
A Trophy-winning Gin, handcrafted from grain to glorious Gin using the finest East Anglian malted barley and six carefully selected botanicals in their small batch copper pot still.
Death's Door
Started as an idea and has become a movement in the craft spirits industry. Inspired by the passage of water that separates Washington Island from the Wisconsin mainland, our story is now known globally. We are humbled by the awards, passionate in our pursuits and committed to making truly exceptional Gin.
Edgerton Pink Gin
Distilled inn London in small batches from a unique combination of 15 botanicals using traditional methods.
Elderflower Gin
This is a fabulous and subtle infusion which is good enough to drink neat, but also makes a wonderfully floral and delicate G&T. Perfect for a summer evening, sipped with friends and family
Fifty Pounds
This Gin is distilled in single batches, produced in small quantities to preserve its quality. The perfect selection and the secret combination of its natural ingredients are behind this Gin's exceptional velvetiness.
Geranium
Not so long ago, father and son decided to use their passion for Gin and scientific skills to make the best Gin ever. At that time, they knew that Geranium would be the perfect botanical to accompany the inevitable juniper. Geranium adds light crisp citrus-rosy aroma that blends perfectly with their other eight ingredients.
Gordon's
Gordon's Gin comes from the unique blend of botanicals centred around juniper berries to create the ultimate refreshing taste
Greensall Wildberry Gin
The inspiration for Greenall's Wild Berry comes from blackberries growing in English hedgerows. These blackberries are combined with raspberries and infused with our award winning Original London Dry gin. Luscious and juicy berry notes are balanced with juniper and warming spice to give a smooth taste and peppery after tones.
Greensand Ridge
Seven carefully selected classic botanicals in a beautiful copper pot still to create an exceptionally smooth and delicately balanced premium Gin.
Haymans
Haymans have been making the finest handcrafted Gins since 1863. Hayman's London Dry Gin is a classic blend of 10 carefully selected botanicals including juniper, coriander and citrus fruits, producing a crisp, elegant and balanced Gin of the London Dry style.
Hendricks
This handcrafted Gin is distilled from a proprietary recipe which includes traditional botanicals such as juniper, coriander and citrus peel. The unexpected infusion of cucumber and rose petals results in a most iconoclastic Gin.
Hoxton
Premium Gin with attitude, this Gin has been lovingly crafted by London-based drinks maverick Gerry Calabrese.
Jinzu
The classic British Gin but with a Japanese twist. Juniper, delicately layered with yuzu lemon, sake, and a hint of cherry blossom.
Martin Miller's
In 1999, when Martin Miller set out, his aim was not to simply create a great Gin but to create a whole new Gin renaissance. Combining his romance with tradition to his passion for innovation and adventure, then matching his obsession for crafting the ultimate contemporary English Gin to the inspired madness of blending it to the strength using pure Icelandic spring water.
Mayfield
The story starts on a single farm in East Sussex, where columns of hops rise to the sky. They harvest those hops, dry them in their oast house, and distil them in a copper pot still. The twist: they distil and infuse it with 7 botanicals – juniper, orange & lemon peels, coriander, angelica, liquorice and orris.
Mermaids Gin
An infusion of carefully selected botanicals: rock sapphire hand-picked from the Island's chalk cliffs, Isle of Wight grown VBG Boadicea hops, English coriander seeds, juniper, fresh lemon zest, angelica root, liquorice root, orris root, elderflower and grains of Paradise.
Opihr
The heritage of the exotic intensity of the ancient spice route Cubeb spices from Indonesia, black pepper from India & coriander from Morocco, handpicked to create a unique spiced Gin.
Pink 47
A distinctive London Dry Gin carefully crafted in small batches to a recipe deliciously flavoured with 10 botanicals from around the world. The result is a uniquely full and complex flavour: it is smooth, with a crisp and compelling finish.
Plymouths Gin
Crafted in England's oldest working Gin distillery and distilled with soft Dartmoor water & sweet botanicals, it's no wonder Plymouth has been favoured by many since 1793.
Rhubarb Gin Liqueur
Rhubarb Gin Liqueur is blended with locally grown wonderfully fresh rhubarb. It is hand made using traditional methods, spending nine months in tanks before being filtered, polished and labelled. It has an intense rhubarb aroma and delicate rose colour.
Try it with ginger beer / ale or elderflower tonic or Prosecco or Champagne. It is also delicious with just tonic and ice.
Saffron Gin
Saffron Gin is based on a 19th Century, colonial recipe from Dijon that was found among the family papers of Maison Boudier. It is traditionally distilled in copper stills and eight botanicals are used in its production. Saffron Gin is produced by Gabriel Boudier, a French distillery in Dijon that boasts 140 years' experience, an internationally recognized authority. This is a limited-edition gin.
Sharish
One minute it's a vibrant, deep blue hue… but pour over tonic and ABRACADABRA, your G&T is suddenly a beautiful dusky purple/pink colour. The 'magic' is due to the flower Clitoria Ternatea that colours Sharish Blue Gin without the use of artificial additives. The addition of tonic changes the pH levels and the varying shades depend on which tonic is used. Made in Portugal, the botanicals include Juniper, Cinnamon, Coriander Seeds, Clove, Vanilla, and, rather originally, totally fresh Orange Peel, Lemon Peel, Bravo Esmolfe Apple and Lemon verbena.
Silent Pool
At our small distillery nestled in the heart of the Surrey Hills, we draw water from the Silent Pool and hand craft a classic Gin – full bodied, fresh, with depth and clarity, it is both traditional and refreshingly individual.
Silverback Mountain Strength Gin
Silverback has been hand crafted in small batches to produce a wonderful, smooth and elegant Gin. With 7 botanicals, silverback is a fresh, modern style Gin which delivers layers of flavour from orange citrus to warm spice with hints of honey and lemongrass.
Sipsmith Gin
The quintessential expression of a classic, traditional London Dry Gin." Bold, complex and aromatic, perfect for a G&T – in which you'll taste hints of orange marmalade and lemon tart.
Sloe Gin
Sloes are the fruit of the wild blackthorn, grown naturally in the countryside. Gordon's Sloe Gin is made from only the finest handpicked sloe berries and steeped in Gordon's Original Gin.
Star of Bombay
The Gin has a floral musky aroma from the ambrette seeds. The classic flavours of juniper, angelica and coriander have been intensified, and it tastes spicy. The bergamot and ambrette seed flavours are clear but beautifully balanced. It's richly aromatic but light, and has a long finish.
Tanqueray Rangpur
A distinctive Gin distilled with rare Rangpur limes and other fine botanicals. The secret of this spirit lies in the flavour of the Rangpur lime, which gives a characteristic, mild and juicy zest. The result is a subtle and refreshing taste with a satisfying smooth finish.
Trevethan Gin
The recipe for Trevethan Gin was first created in a simple copper pot in 1929 by Norman Trevethan. Beautifully crafted, Trevethan Gin boasts complex flavours, a powerful citrus fragrance, bold flavour and a smooth texture. A lovely sipping Gin, but equally special served on ice with Tonic – accompanied by orange zest and some cloves
Warner Edwards Rhubarb Gin
Made using a crop of rhubarb originally grown in the kitchen garden of Buckingham Palace during the reign of Queen Victoria. The rhubarb juice is extracted using a traditional fruit press and blended with our dry Gin to produce an alluring pink Gin.
Williams Orange Gin
Made with botanicals including juniper, orange peel, liquorice, elderflower and bitter almonds, Seville Orange Gin is simply bursting with flavour.
Williams Pink Grapefruit Gin
Made from Chase Vodka, voted the world's best tasting Vodka, distilled into Gin with a refreshing citrus hit enhanced by the bitter sweetness of pink grapefruit.
1606
In 1606, the health-giving properties of the natural spring water in Royal Tunbridge Wells were discovered. Centuries later, they used the same water deep beneath the Sussex sandstone to produce a premium London Dry Gin. With a classic botanical infusion and our own grown Spanish lemons & oranges, this creates a powerful Gin, bursting with juniper.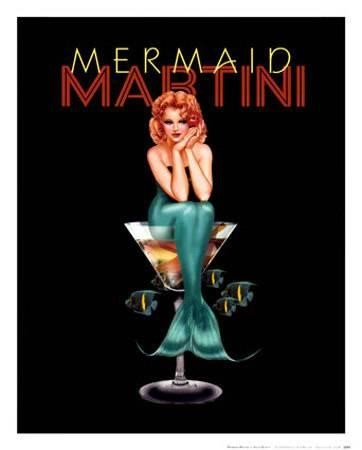 Mermaid Martini
Gin, Blue Curacao, Dry Vermouth, Lemon-Lime Soda
Gin and Elderflower sherbet
Elderflower cordial, Gin, Bitter Lemon
£8.00