Indulge yourself at The Mermaid Inn.
The Mermaid Inn is a truly unique historic building.  It has been in the ownership of two families since 1993, and through loving stweardship, offers today a step back in time, with modern day comforts, friendly and attentive service, fine food and wine, and a bar offering local Ales, and a selection of 52 Gins, and more than 90 whiskies.
Discover the 600 year old Mermaid Inn,  the Linen Fold Panelled Restaurant, The Giants' Fireplace Bar, Dr Syns Lounge, and the Elizabethan Bed Chamber, and Dr Syns Bed Chamber, where the secret passageway behind the bookcase is………….
We can help you to enhance your experience, for that special occasion.  Contact reception on 01797 223065 or [email protected] prior to arrival;
Champagne:  We can provide a bottle of Champagne on arrival in your room.
Flowers:  We can source flowers to be placed in the room, through our local florists.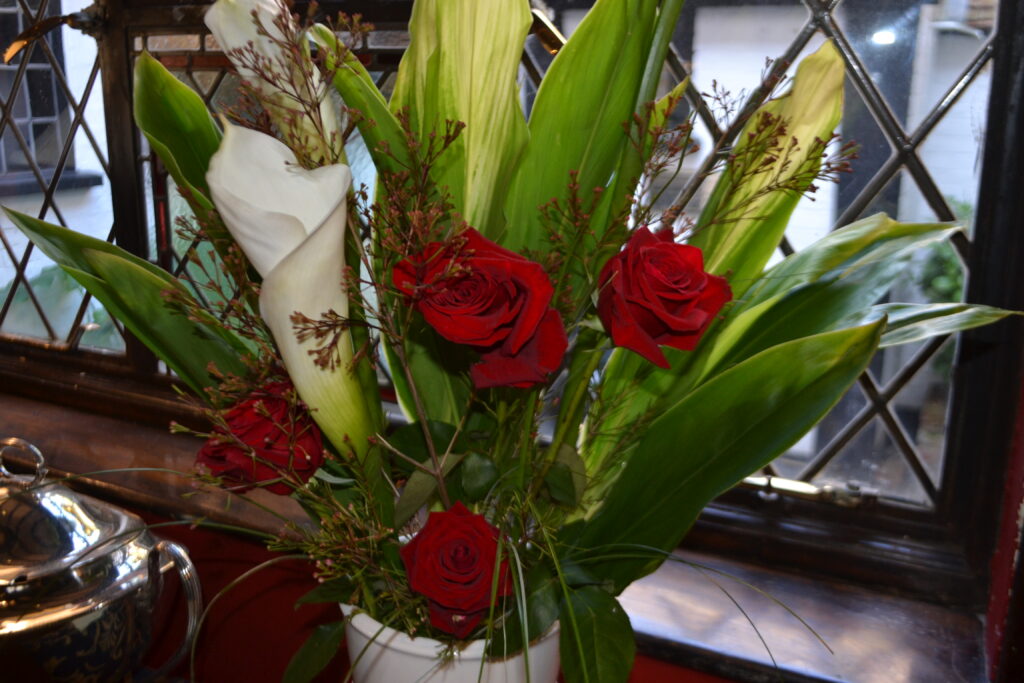 Chocolates:  We can help you choose the chocolates for your special occasion, and they will be in your room on arrival

Afternoon Tea:  Enjoy afternoon tea in your room or in one of our lounges.  Only available by prior arrangement, as we prepare freshly as required.  Sandwiches, cakes, we will prepare to meet your individual requirements.