There are two Historical Character rooms;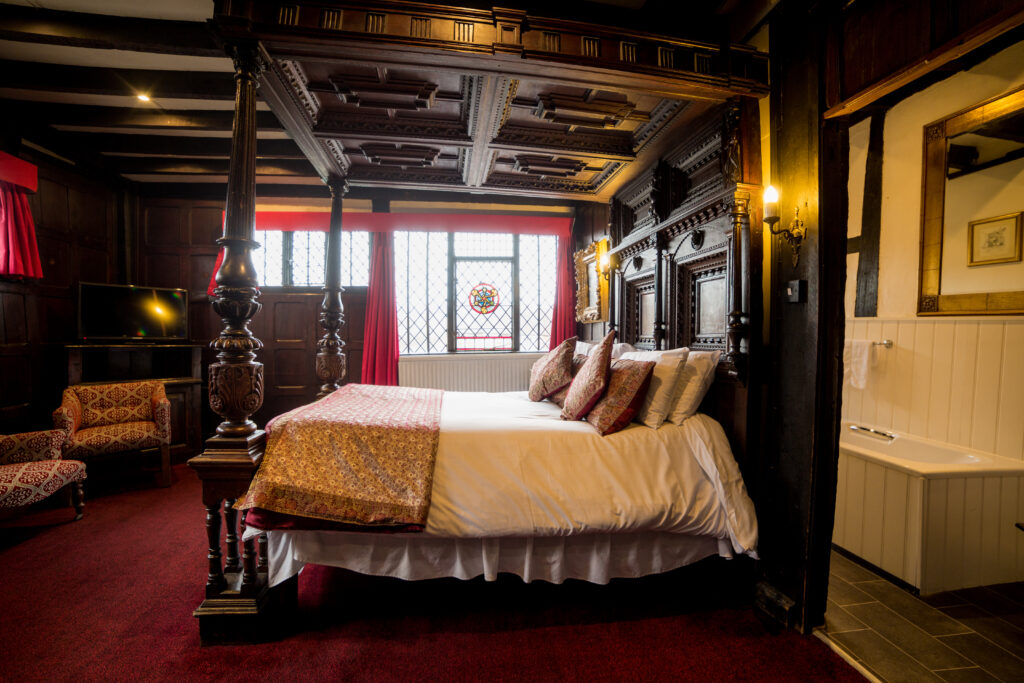 is a lovely four poster bedded room with its own history. You are following in the footsteps of Elizabeth I, who in 1573 stayed in The Inn on her "procession" to Rye, and named the town, "Rye Royale". There is a secret passage, oubliette and a well-worn staircase to the old kitchen (now the bar) – an ideal escape for smugglers!
is named after Dr Syn, the fictitious character of the author Russell Thorndike.  Based on the factual 'Hawkhurst' smuggling gang of 600 men.  Dr Syn, the vicar of Dymchurch,was portrayed by George Arliss in a 1937 feature film and Patrick McGoohan in a 1960 Walt Disney version. Russell Thorndike frequently visited The Mermaid Inn and was welcomed by the Gregory family who owned the Inn during the 1950s.
You will find in the rooms;
Exposed beams
Antique furniture
Bathroom products
Free Wi-Fi
TV
En Suite bathroom